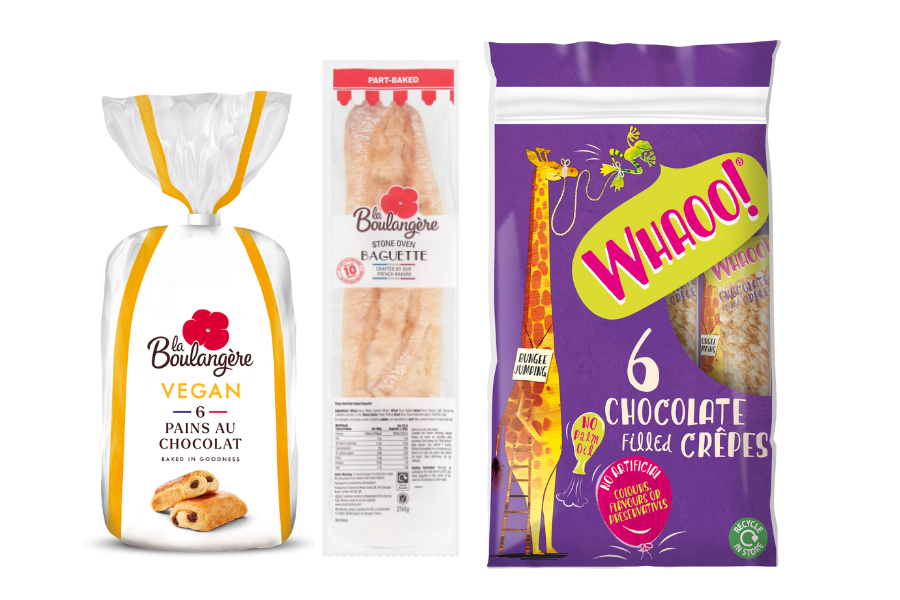 Welcome to Norac Foods UK
We're the UK subsidiary of family-owned Norac Foods Group – young, dynamic, culturally attuned and actively adapting to these hectic times we live in. We believe that what and how we eat is an 'art of living', being one of the most important ways to enjoy life. We invite our consumers to experience the traditional goodness of our French style baking that is designed to suit a modern lifestyle.

Norac Foods UK (NFUK) was created because we knew it was time for our two cultures to meet, and now we positioned ourselves as a respectable French baker and a wholesale supplier in the UK market.
Explore Norac Foods UK
Our Brands
Norac Foods UK are a true French style bread company that bakes and supplies its products to the UK market under two brands: La Boulangère and WHAOO! Browse through our range of tasty products and get to know a true taste of France.
The pleasure of sharing French baking tradition

La Boulangère embodies the elegant and caring baker's wife – who has a passion for quality! The go-to choice for experiencing authentic taste, lovingly prepared to the beautiful recipes of traditional French baking.

Explore our La Boulangère ranges

A parent's best friend, a kid's favourite

Filled with fun and plenty of yum, these French style children's snacks will give your kids a boost of energy and keep them going with a full and happy tummy. Also great for on the go, and even as a treat for parents… Whaoo!

Explore our WHAOO! ranges